The tourists were traveling in a battery-powered vehicle.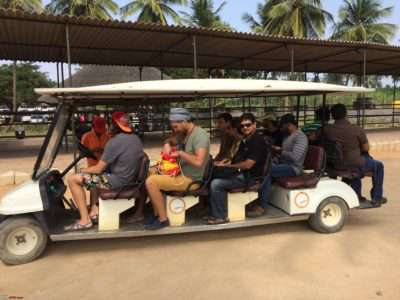 The incident took place on the dirt road of Vijaya Vithala Temple, Hampi in Hosapet taluk. The incident happened when the worship of Vijaya Vithala Temple was completed.
The vehicle is said to be from Andhra Pradesh. The victims are currently being treated at a government hospital.
This vehicle is said to have been damaged by tires. The Hampi World Heritage Area Management Authority has arranged battery powered vehicles for the benefit of the temple. Here are 25 vehicles in total. But only 3 vehicles are operating. But even the handling of these is not right.