Karnataka, which is known all over the world for its IT sector, is grieved over the decision of the merger of banks as South Karnataka is considered the hub of national banks. There are four major national banks in the same area, including Canara Bank, Corporation Bank, Vijaya Bank and Syndicate Bank. All these banks were established in 1906 and later, most of which were obtained by the national bank in Indira Gandhi's time.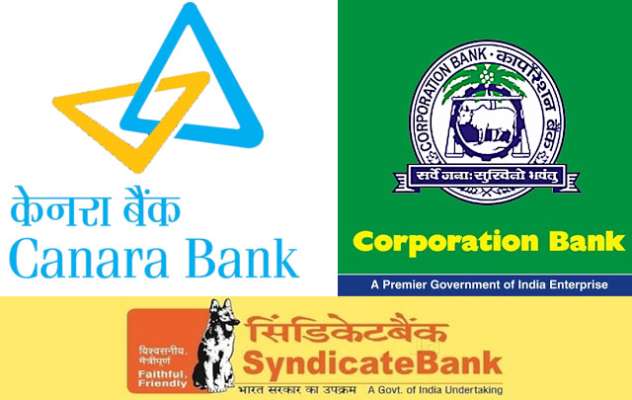 South Karnataka has a gloomy atmosphere after Union Finance Minister Nirmala Sita Raman's announcement that several banks will be merged. They feel as if their own bank has died. The finance minister announced yesterday that 27 banks operating in the state will be merged. The owners of these southern Karnataka banks belong to separate sections, but have never felt the way the banks operate.
Corporation Bank was established by Khan Bahadur Haji Abdullah Haji Qasim Bahadur Sahib on March 12, 1906 in the temple city of Udupi. In his address dated February 19, 1906, he made it clear that this bank was not for anybody but for everyone. It aims to promote cooperation with each other and is purely selfish. In 1980, then Prime Minister Indira Gandhi gave her the status of a national bank.
Amble Saba Rao Pai, who belonged to the Brahmin community, established a bank in Mangaluru in 1906 under the name of Canara and the government had given it a National Bank status in 1969. Similarly, a local farmer, AB Shetty, set up Vijaya Bank to help the locals. It was named Vijaya Bank because it was established on the tenth day. It was launched in the 1930s to help farmers in distress because of the economic crisis. This bank giving has been integrated into the bank. The Syndicate Bank was established in the year 1925. The bank was started by three people together. These three distant people were Apindra Anantha Pai who was a businessman, Vaman Kadwa who was an engineer and a doctor named Dr. TMA Pai. Their purpose was to establish a bank, financially supporting the bankers there. Syndicate Bank also received national status in 1969.
With the merger of banks where a large number of people are at risk of becoming unemployed, the people of southern Karnataka are also upset over this decision.