Remembering Sikh, we are happy inside. Many times smiles in the heart. But even then the idea of ​​Sikh is small. On the contrary, when we think of sorrow we go deeper. Go inside. Sikh time is short, adaptable while sad time is deep and sharp. It has been taught since childhood to handle oneself in times of distress. But how, that doesn't matter.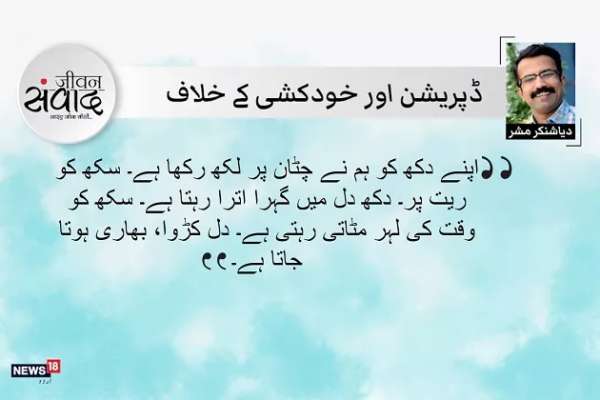 Sad is true One way to accept this is theory. Today we talk about its practicality. How to deal with grief Let's hear a little story. If you have read it before, repeat it once.
The family lived on the beach. Had two brothers He was brave and intelligent. Was small, sensitive. Both used to play on the sand at the beach every day. One day, at some point the older brother slapped the younger brother. The younger brother sadly wrote on the sand 'Today, the brother hit me'. Suddenly, there were strong waves that surrounded the younger brother. The younger brother began to sink. The elder saved his life regardless. When the two brothers were on their way home from there, the younger brother wrote, 'Today, the brother saved my life' on a rock lying there.
The big one was surprised. He said, when you hit you, you wrote on sand. When saved, on the rock. For what?
The younger brother said, 'When you got slapped, it hurt. Write it down on the sand so it can be erased shortly. We must write sorrow on the sand. This quickly destroys his memory. When you saved my life, you wrote on the rock so that you will always remember what you did to me. Make Sikhs Great Ease the sorrow Remember that. '
This is a story to tell. But think a little and put your hand on your heart. How we have worked out the opposite.
We have written our grief on the rock. Sikhs on the sand. Deep down in the heart. The Sikhs are constantly changing the tide of time. Heart becomes bitter, heavy. This process is not easy, but it is not possible. We can achieve this point of view by applying a little scientific thinking to the heart. Adapt it to life as an experience, write down your feelings.