Police recovered large quantities of weapons, ammunition, counterfeit notes and other items from two districts of West Bengal. Officers gave the information Tuesday. Police raided a racket supplying arms to Farkha in Murshidabad district. According to the intelligence, the police in action arrested the two bikers in the Shankarpur area after seeing them walking around suspiciously.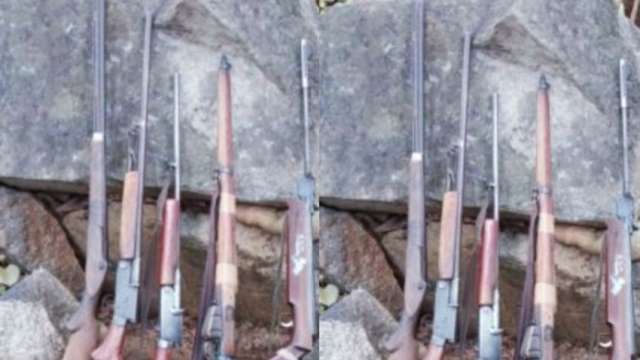 Two pistols, 5 pipe guns, 67 live cartridges, 6 blank magazines, fake notes worth Rs 60,000 were recovered from the two youths. Both the accused are from Pakhar in Jharkhand.
"For some time we have been informed that some people outside the district will surrender to a person living in Farkha," SP Mukesh said. We arrested the suppliers. We raided, but did not find it. "
On the other hand, an illegal gun-making factory was found in the South 24-county district. "After receiving the news, we raided a house in Jeon Tula and arrested two persons, including the owner of the house," said Rashid Munir Khan, police superintendent of Broipur district. Seized three guns, a pipe gun, a revolver, a 7mm pistol, 6 other semi-manufactured pistols, 10 live cartridges.
Munir Khan added that a man was being questioned, with two arrested men admitting that they had been operating an arms factory for the last four to five months. He said he used to supply arms in the open areas of Canning, Basanti and Sandesh.
Send feedback
History
Saved